Sterilization /moisturizing spray series
Contains 77% alcohol
AROMA SPRAY

Sterilization /moisturizing spray series
Sterilization /moisturizing spray
A series of sterilizing and moisturizing alcohol sprays, made from Hokkaido special ingredients such as honey, natural antibacterial aroma essential oil, and plant-derived fermented alcohol.
The spray is made only with ingredients that are also food ingredients,
The water used is clean soft water of Mt. Ashibetsu, Hokkaido, which is also used for making skin care products. The spray sterilizes viruses and bacteria while moisturizing the skin.
Proof of trust: used in
Medical associations, administrative/public facilities, clinics, pharmacies, pharmaceutical companies, educational institutions (universities / junior colleges / specialty schools / high schools / junior high schools / elementary schools / nursing schools / learning schools), nursing / welfare / orphanages, food factories, limousine hire companies, taxi companies, etc.
Sterilization /moisturizing spray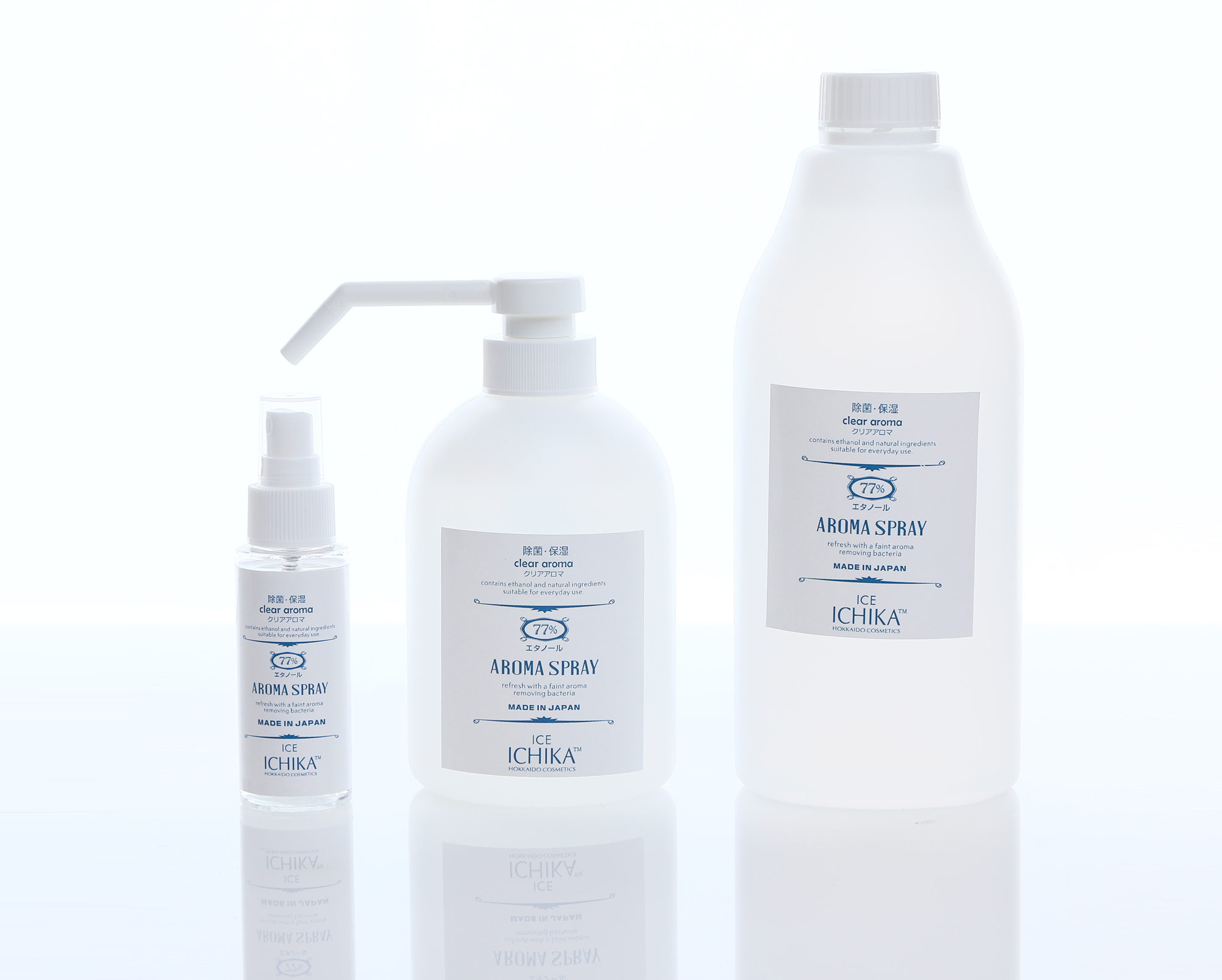 Contains 77% alcohol.
Contains a mint-based, refreshing, slightly scented "Antibacterial Refresh Blend" essential oil.
Pocket size 60ml
Spray pump 500ml
Refil 1000ml
※Although ICHIKA® is not a drug or a quasi-drug, it can be used as a hand sanitizer as a substitute